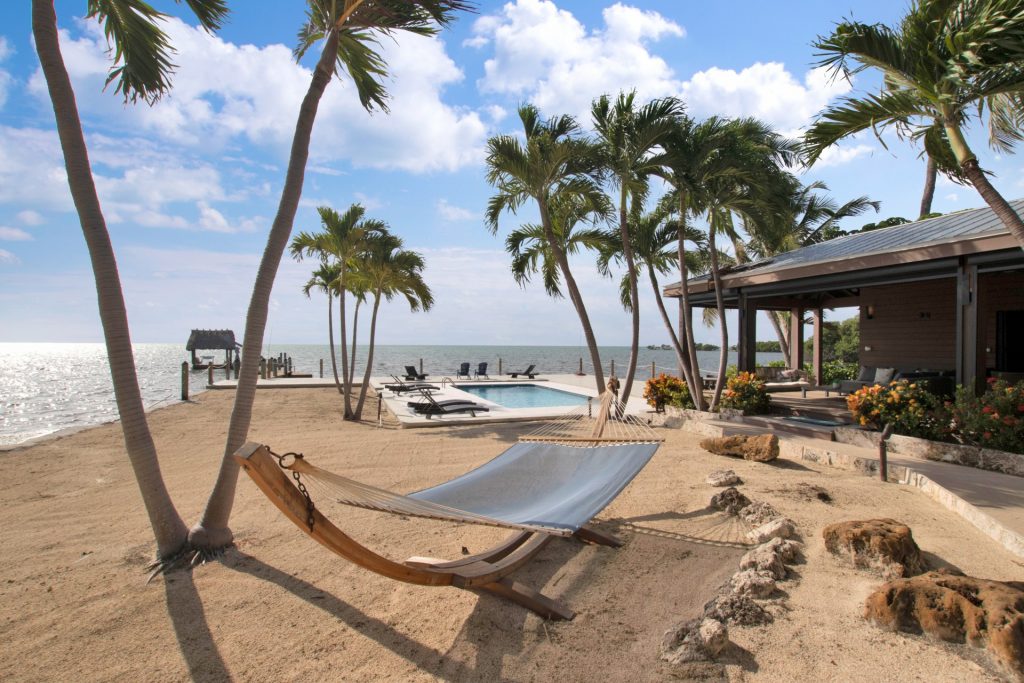 Luxury Beachfront Vacation Rentals in the Florida Keys
Islamorada is a quaint village located just 90 minutes south of Miami. This little slice of paradise is known for its coral reef, dolphin encounters, and historic ruins from the 1800s. With so much to do, see, and experience, it's clear why Islamorada has become one of the most popular vacation destinations in the world.
With its warm sunshine, tepid temperatures, and lush scenery, Islamorada provides the perfect setting for a tropical getaway. The village has a relaxed vibe that encourages visitors to let go of their worries and indulge in the natural beauty of the Florida Keys.
When comparing beachfront vacation rentals in Islamorada, Florida Keys, you'll come across both oceanside and bayside properties. Both options provide guests with spectacular views, making either choice a win-win. The biggest difference between the two pertains to the sun. Oceanside vacation rentals deliver breathtaking sunrises, while bayside vacation rentals are beloved for their sunsets.
For the very best in beachfront luxury vacation rentals, Island Villa reigns supreme. Island Villa is a trusted source for Islamorada vacation rentals, having served the Florida Keys for more than 15 years. Choose from beautiful ocean rentals, bay rentals, canal rentals, or condo and flat rentals. Island Villa also offers the most stunning ocean backdrops for major events like weddings.
At Island Villa Properties, guests can enjoy privacy in a quiet and luxury environment. Envision yourself lounging in a hammock as the cool ocean breeze sweeps across your skin or soaking in a bubbling hot tub that overlooks the expansive shoreline. Island Villa's beachfront vacation rentals are also in close proximity to many of the area's best activities and attractions.